Background to Founding and Objectives
The landscape surrounding DX (digital transformation), AI, and other information systems is poised to enter a period of significant change. Today, the Internet and other internal infrastructures are a given for many, and we are well aware of the increasing demands and expectations for AI engineers and data scientists to use this information infrastructure to promote DX and AI. However, is the information infrastructure that we take for granted truly sufficient for building the diverse information systems of tomorrow?
Information systems of the future that can truly meet demands cannot be built simply by AI specialists or data scientists. Critical are architects who can think, design, and operate comprehensive systems, including computational resources for AI, storage systems for accessing and storing data, and networks to distribute this data among systems seamlessly. In addition, the responsibility that companies have toward society in terms of cyber security is increasing day by day. Only architects who design an entire system will be able to look at the overall system and identify the kinds of cyber security threats that exist.
Technologies surrounding information infrastructures are undergoing major innovation these days, as exemplified by 5G. Networks are gradually evolving from an era of hardware comprised of just boxes and wires to network environments that operate as software and dynamically respond to the requirements of applications.
AITAC is an organization of experts from industry and academia aiming to nurture Internet architects who can design and operate such comprehensive systems. Our mission is to educate and foster professionals to lead the next generation of information infrastructure across corporate boundaries by bringing together experts from different disciplines.
Together with everyone working with AITAC, we aim to make our activities widely recognized and to encourage as many Internet architects as possible to lead the next generation of information infrastructure by effectively leveraging the resources of AITAC.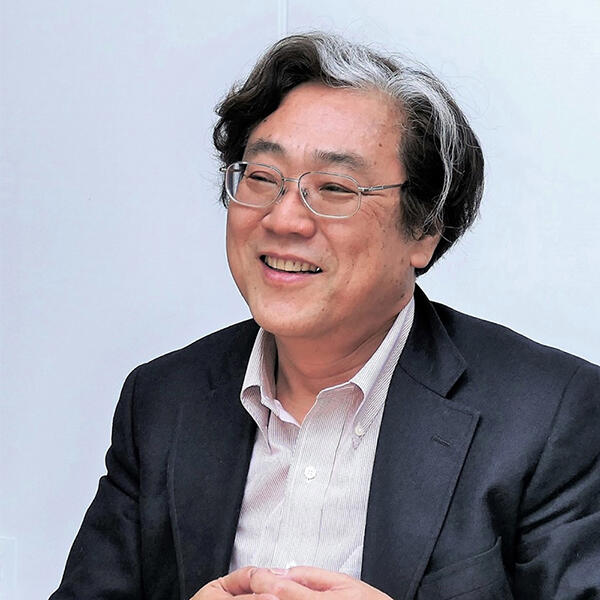 Osamu Nakamura
Chair, Board of Directors
Advanced IT Architect Human Resource Development Council (AITAC)
AITAC's Vision for Human Resource Development
AITAC is committed to nurturing human resources capable of supporting IT infrastructure in the age of IoT as "Architect Human Resources" focusing on the development of the following qualities.
Top architects

Human resources who can transform ideas into systems by leveraging ICT technology

Full-stack engineers

Hybrid engineers who transcend the conventional divide between "network administrators" and "server administrators"

Engineers capable of operating systems

Engineers who understand systems and can resolve problems.
Engineers who can feed back information obtained from monitoring infrastructures to operations appropriately.
Concept of Advanced IT Architect Human Resource Development
By combining classroom lectures and group hands-on training, we aim to foster engineers capable of designing and building rapid service infrastructures through an educational curriculum that is both theoretical and practical. In addition, given that communication skills are vital for engineers to work in teams, we emphasize this aspect in our human resource development.
Our curriculum consists of three levels.
STEP1

Focusing on classroom lectures, classes cover topics ranging from basic theories of computer science to the latest theories on cloud computing and SDN, providing knowledge necessary for engineers in the new era.

STEP2

Hands-on practice in groups. Communication skills and architectural skills are developed by assigning tasks based on practical scenarios and working on them in groups.

STEP3

Through internships at member companies and participation in events such as Interop Tokyo, participants can improve their technical skills through practice and aim to become specialists in the ICT field.
Outline of AITAC
Short for "Advanced IT Architect Human Resource Development Council", AITAC is a general incorporated association established to foster future infrastructure engineers for the IoT/AI era. We seek to nurture "top architects" capable of building services and networks by maximizing the use of software and virtualization technologies.
Name:
Advanced IT Architect Human Resource Development Council
Date of establishment:
July 26, 2017
Location:
Shinjuku L Tower 12F,
1-6-1, Nishishinjuku, Shinjuku-Ku, Tokyo
Chair, Board of Directors:
Osamu Nakamura
(Professor, Faculty of Environment and Information Studies, Keio University / Director, Keio ITC)
Activities:
Formulate and provide training curriculum for learning information and communication technologies such as SDN/NFV, hold courses, and develop certification systems for related qualifications.
Member Companies
Regular Members

NTT Communications Corporation

ITOCHU Techno-Solutions Corporation



NISSHO ELECTRONICS CORPORATION



Internet Initiative Japan Inc.

NTT Com Engineering Corporation

NTT SmartConnect CORPORATION



Nippon COMSYS Corporation
Supporting Members



PERSOL PROCESS & TECHNOLOGY CO., LTD.
DIC SOLUTION ENGINEERING INC.


Special Members


International Electronic Business College


Aso Information Business College



Tokyo Metropolitan College of Industrial Technology


JAIC Japan Association for IT Career
Articles of incorporation